96. 97. 98. We've fallen into a pattern of "hot" and "hotter" during the long summers here in Colorado. While air conditioners were once optional, it's almost impossible to thrive in the heat without a functioning air conditioner to help cool you down.
Heat isn't the only thing your air conditioner is designed to control. As afternoon thunderstorms roll across the Front Range, humidity fluctuations change right along with it. Air conditioners are designed to manage the heat and humidity levels, providing a cool, comfortable place to live. To avoid air conditioner failure this summer, it's important to ensure your equipment is operating well.
How do you do that?
The best way is with an annual tune-up. This is designed to catch minor issues before they turn into full-blown problems. A tune-up allows a technician to check out the individual components of the system, repair anything that's damaged or broken, and ensure the system is working well.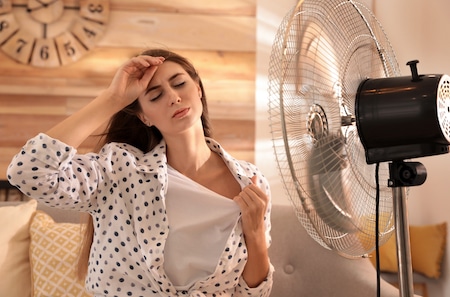 During an inspection, technicians will:
Test the settings of the thermostat to ensure it's talking to the air conditioner
Check for carbon dioxide, if applicable
Check the starting capabilities of the system
Clean the condensate drain
Test all safety controls
Measure the airflow
Replace air filter
Look for signs of damage or corrosion
Lubricate the various components
Inspect the area around the equipment
While a technician can inspect it as a part of the annual visit, there are things you can do throughout the year to avoid air conditioner failure during the heat of the summer.
Keep an eye on vents and registers, ensuring they are properly cleaned and not blocked by furniture or drapery.
Change air filters frequently, especially in a busy household.
Pay attention to hot and cold spots, which may indicate ductwork problems.
Ensure your thermostat is working well. Better yet, upgrade to a smart thermostat to have better efficiency with your air conditioner.
As temperatures continue to hover in the nineties, avoiding air conditioner failure is essential to ensure both your comfort and safety. Avoiding air conditioner failure starts with preventative maintenance.
When was the last time you scheduled an inspection?