Our modern homes have grown in size over the past few decades. And while it's nice being able to spread out as a family, it can also be difficult watching your utility bills rise.
Have you ever wished you could heat a few rooms in your home while leaving other parts cooler?
Have you ever shut down vents or closed doors trying to reduce the cost of your heating bill each month?
You may be ready to invest in a zoned heating system.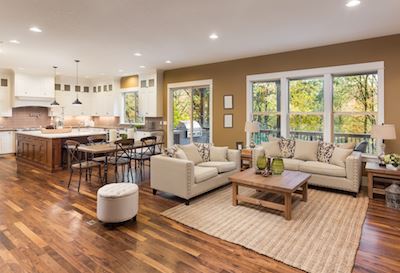 This type of system divides your home into two or more sections to give you control over your heating and cooling needs. It's controlled by installing modulating dampers and electronic thermostats in each zone to help you control your heating and cooling needs. Although a zoned system doesn't impact the efficiency of the system, it does impact how efficiently you use the furnace and air conditioner in your home. And because you are more in control of where you direct conditioned air, the average homeowner can see up to a 30 percent reduction in expenses.
The biggest benefit is making your home more comfortable. Have you ever complained the bedrooms are cold while the kitchen is hot? A zoned heating system gives you a thermostat in each section, allowing you to set the desired temperature day and night. Many things impact the comfort level of a room – the position in your home, ceiling height, appliances, number of people in the room, shading of outside light, individual taste. Zoned heating systems allow you to take control in each section, and heat it in a way that suits your needs.
There are many tools of the trade needed to create a zoned heating system within your living space.
A zone control panel is the heart of the system. This is what gives your system the mechanical aspects of controlling heat where you want it to go.
You'll need separate thermostats in each section or zone. This is the only way to control temperature in each room to determine what suits your needs.
Zone dampers control airflow to specific zones in your home. Depending on the connection to the thermostats, the dampers will automatically close and open to allow heated air into each individual section.
A bypass damper helps relieve air pressure as you open and close different sections throughout your home.
Smart technology is also available to help you live more comfortably in your home. Smart vents work by determining which vents to open and close based on which parts of your home you are using. It's a more automated process, to use the energy in your home as effectively as possible.
Think a zoned heating system is for you? Give us a call today. We can help you make your heating system as efficient as possible.