Allergens cause a variety of health issues, starting with congestion, runny noses, and sneezing. Although it's easy to control these with over-the-counter medication, reducing or eliminating these allergens before they become health issues can help you avoid these symptoms in the future. If you've noticed you face more issues in the cold, winter months, when your furnace operates more frequently, it may be time to look at your HVAC system a little closer.
According to the American Academy of Allergy, Asthma, and Immunology, it is estimated that 25 percent of all Americans suffer from a number of respiratory conditions, including allergies and asthma. If you've ever had an allergic reaction to animal dander, dust mites, mold, or a combination of the three, there are steps you can take to avoid suffering through the different allergy seasons of the year.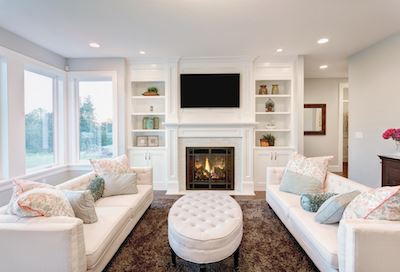 While only a doctor can determine what allergies you suffer from, once you determine what the root cause is, it's time to give your home another look at how to aid against your suffering.
First, keep doors and windows shut as much as possible during peak seasons. Mold and pollen spores can easily travel through screened doors and open windows, so you should try to keep them closed as often as you can.
In more humid climates, mold growth runs rampant and is extremely difficult to control. That might not sound like a problem here in Denver, but high humidity areas can still be a problem within our homes. Are your bathrooms properly controlled? Is your basement or crawlspace filled with moisture? Try to maintain a humidity level of 50 percent and lower throughout your home.
Installing a whole house air filtration system can help maintain proper humidity levels throughout your home. It will also benefit you to replace your air filters on your HVAC system once every month. Not only will this trap allergens and keep them from affecting those individuals most susceptible to them, but it will also help your HVAC equipment operate in a more cost-effective manner.
Finally, it's also important to keep dust mites at bay. They live in your carpets, your furniture, and your bedding. Consider purchasing allergen-impermeable covers for your mattress and pillows, and clean and rotate everything on a frequent basis.
Is your HVAC system operating efficiently? Let us inspect and evaluate it today.